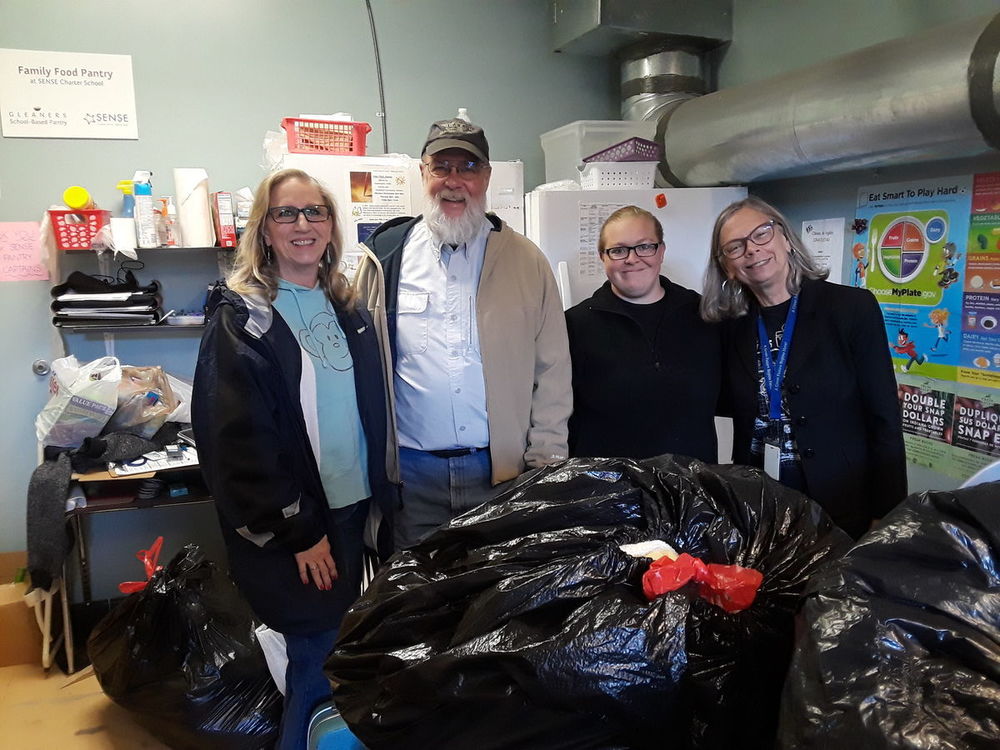 A Big Thanks to our Donors!
CJ Fox
Monday, November 11, 2019
Wednesday November 6th was a most fortunate day for the SENSE food pantry when we received two very large donations. One was generously donated through one of the Northview Church's bible study groups. This group is coordinated by two amazing and loving individuals who continue to support our school in so many wonderful and impactful ways, Jim and Mary Ann Kendall. The second donation that day was provided by Mark and Donna Jung. They are parents of one of our PE teachers, Hannah Jung. The Jungs are pictured here on the left, along with one of our pantry volunteers and parents, Elizabeth Denny and community coordinator, Kate Voss. Ms. Denny, led by our ultimate volunteer and parent, Gina Fesler, took all the many donations and created order out it all in short order to ready it for Thursday's food pantry opening.

Lee Lewellen, one of our school Board members, also kindly donated food to the pantry this week. He too has shown continued great support of our school community; especially though many donations of quality instruments that has resulted in greatly expanding and supporting our school's music program. We are most grateful to all our sponsors and for their kind and generous heart.