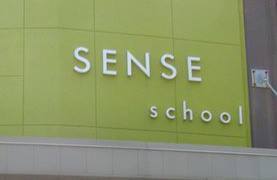 A Message to our Sense Family and Community
CJ Fox
Wednesday, March 18, 2020
A MESSAGE TO OUR SENSE FAMILY AND COMMUNITY
We recognize that there is an increasing concern among our families and the community regarding the Coronavirus (COVID-19).
We have been closely following and monitoring the information and guidance provided by the U.S. Centers for Disease Control and Prevention (CDC), the World Health Organization (WHO), the Indiana State Department of Health, and the Marion County Public Health, with additional guidance and recommendations from the Indiana Department of Education.
Prevention to keep students and staff healthy and safe remains our priority. Our intention is to provide factual information about COVID-19 and tips on reducing the spread of disease, as well as prevent the spread of misinformation.
WHAT YOU NEED TO KNOW:
In response to direction from Governor Holcomb and Mayor Hogsett, EFFECTIVELY IMMEDIATELY, SENSE CHARTER SCHOOL IS CLOSED. WE WILL REOPEN ON MONDAY, MAY 4, 2020, to ensure the safety of the students and staff of SENSE Charter School.
WHAT SENSE IS DOING:
An e-learning program has begun utilizing our ParentSquare application. Parents should have been contacted through ParentSquare by their student's teachers regarding lesson plans and assignments to prevent them from falling behind. If you have never signed up for ParentSquare it is imperative, you do so now. You can email Cfox@Senseindy.org or Ynavarro@Senseindy.org and provide your Name, Student Name, and your email address and cell number. We'll make sure you receive an invite to the ParentSquare Application.
SENSE will again be offering a 5-PACK grab and go meal package that will include 5- breakfasts and 5 lunches. Breakfast will include a variety of breakfast bars, pop-tarts, and milk. Lunch will include PB&Js, carrots, fruit, milk, and yogurt. Meals can be picked up on Monday, March 23rd. from 10:00-12:00.
We will continue to keep you informed about these issues and our response to COVID-19. Should there be any cases of COVID-19 in our community or schools, we will communicate directly with families, students, staff, and the general public through all our communication platforms - website, Twitter, Facebook, Parent Square, and phone notifications.
OTHER THINGS WE CAN ALL DO:
Wash your hands, using soap and warm water for at least 20 seconds.
Cover your cough or sneeze with a disposable tissue and place it immediately in the trash, or cough or sneeze into your elbow (not your hand).
Clean and disinfect frequently touched objects and surfaces.
Stay home if you don't feel well. Don't go to school or work when you are sick and do not return to school until fever-free for at least 24 hours.
Avoid close contact with people who are sick.
Avoid touching your eyes, nose, and mouth.
Get a flu shot if you haven't already had one this season.
MORE INFORMATION ON THE CORONAVIRUS IS AVAILABLE THROUGH:
SENSE is committed to the safety, health, and well-being of the students entrusted to our care. We pledge to continue working with health professionals and our families toward that shared goal.
Sincerely
Kristie Sweeney Head of School